HurryTimer: Invalid campaign ID.
Authentic Evolution: Discover Your True Self and Break Free from the False Self
This coaching program helps you understand the difference between your true self and your false self and break free from the false self to live a more authentic and fulfilling life.
I understand the challenges and frustrations you may be facing in your growth journey. It's not easy to navigate the complexities of self-discovery and find the support you need. But I want you to know that I see and hear you and genuinely empathize with your struggles.
You're not alone in craving guidance and understanding, in desiring a meaningful path that aligns with your values and aspirations. That's why Authentic Evolution is here. This program isn't just another self-help course – it's a transformative journey tailored to your unique needs and desires.
HurryTimer: Invalid campaign ID.
Does this sound like you?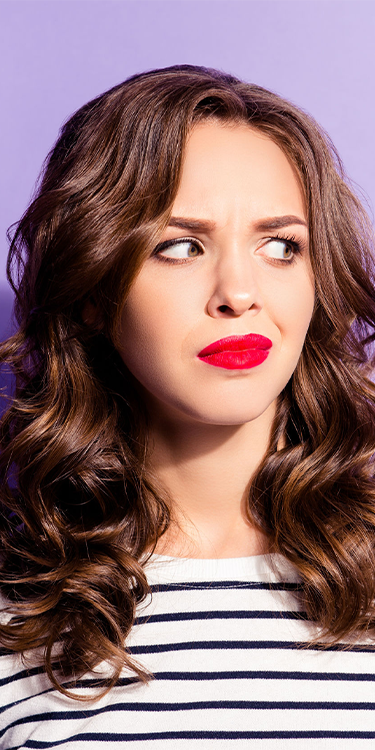 Have you tried every possible method, read numerous self-help books, and attended multiple workshops, yet, despite your efforts, you still feel unfulfilled and stuck in your current situation? Your frustration is overwhelming, as you've invested time, energy, and resources into various approaches, only to be left without the breakthrough you desperately seek. You yearn for a solution beyond surface-level success and honestly address the deeper longing for fulfillment. If this resonates with you, then you're in the right place.
Are you tired of wasting valuable time, money, and energy on methods that promise transformation but fail to deliver meaningful results? You've experienced the disappointment of investing in programs or courses offering empty promises, leaving you even more disillusioned and discouraged. The constant cycle of hope and letdown has left you frustrated and skeptical about whether there is a true path to personal and professional growth. If you can relate to this frustration, then it's time to explore a different approach.
Perhaps you've devoted significant effort to self-improvement, consistently working to expand your knowledge and skills in your chosen area. However, despite your dedication and hard work, you always fall short of the desired results. The lack of progress can be disheartening and leave you questioning your abilities and wondering if something is missing that you still need to discover. So, if you're nodding your head in agreement, know you're not alone.
You may have reached a point where you're uncertain if another course or program can provide the guidance you need. You may feel hesitant, wondering if there's something truly unique and transformative that can break through the barriers you're facing. Yet, you crave guidance from someone who understands your struggles and can offer a more personalized direction to make a real difference. If this resonates with you, then it's time to open yourself to a new opportunity.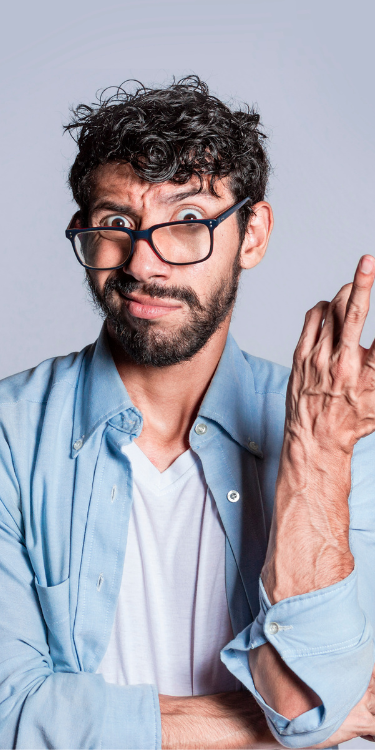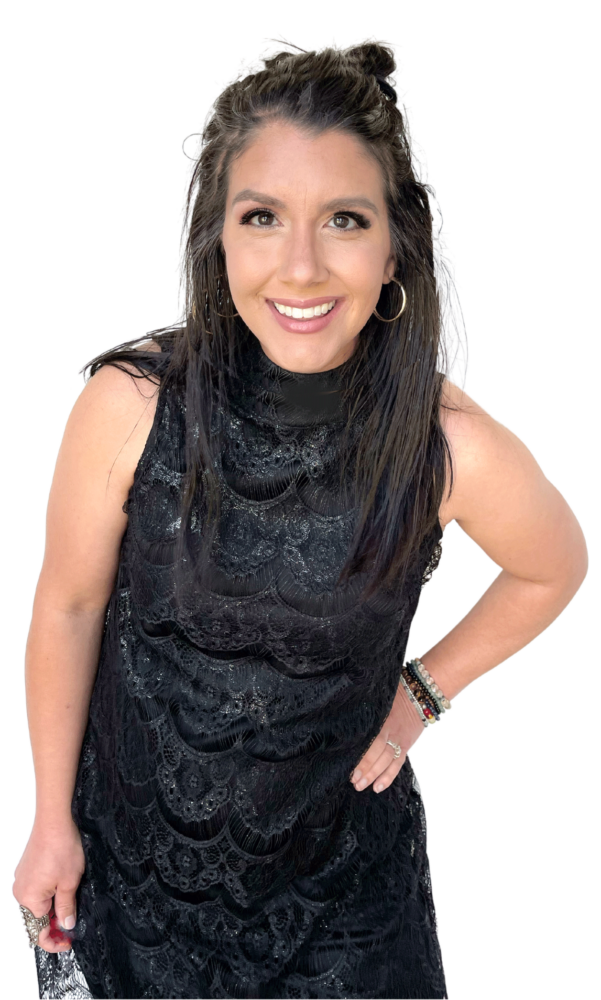 I understand your frustration and challenges because I've been there, too. Like you, I embarked on a journey to find deeper fulfillment beyond material success. I had achieved significant milestones but still felt emptiness and longed for something more meaningful.
I tried various approaches, seeking answers in self-help books, attending workshops, and investing in different courses. While each endeavor provided valuable insights, I still felt stuck, unable to break free from the cycle of unfulfillment.
But then, I discovered a transformative solution. I began integrating unconventional mentoring techniques encompassing communication, emotions, and inner healing. This holistic approach helped me tap into my highest potential, uncover my true purpose, and experience profound personal and professional growth in understanding TRUE SELF vs. FALSE SELF.
Through my journey of self-discovery, I gained a deep understanding of the challenges and obstacles that can hinder individuals from achieving true fulfillment. I immersed myself in studying the complexities of the mind, human behavior, and the power of mindset. With each breakthrough and transformation, I became more passionate about guiding others toward success and fulfillment.
What if I told you there was a better way?
Imagine the impact on your life when you achieve your desired results. You'll wake up each morning with renewed passion and excitement, living a life that is true to you. You'll thrive in your personal and professional relationships, building authentic connections and experiencing a deep sense of belonging.
This program will give you the practical tools and insights to overcome challenges confidently. You'll embrace the freedom from societal expectations and live life on your terms with authenticity and integrity. This vision is within your reach.
Join AE, and let's create the life you've always dreamed of. Don't let limitations hold you back. Embrace the possibility of transformation and embark on this journey with us. Your ideal life awaits, and we're here to guide and support you every step of the way.
Unleash your inner power and create a life that is meaningful and fulfilling.
Our core content will launch you on a transformative journey of self-discovery, healing, and growth. With lifetime access to our private community, you'll receive ongoing guidance, support, and connection even after the program ends. This extended access ensures you'll always have inspiration, personalized advice, and a supportive community to help you on your transformation journey.
Enroll now and you'll also get these 3 bonus's totally FREE!
This powerful course is designed to help you shift your mindset, break free from limiting beliefs, and unleash your inner maverick. Shake up your perspective on life and tap into your hidden potential.
Unlock your spiritual potential and tap into limitless possibilities. Shed old layers, and experience profound shifts in consciousness. Awaken your essence, and radiate your light to the world.
A transformative journey to experience a seismic shift in your life, unlocking your inner power and potential. This unique, immersive program elevates your vibration, guiding you to live authentically from your truth.
Access to the 3 keys to implementation
This interactive session allows you to dive deeper into specific topics, receive personalized guidance, and gain valuable insights to overcome challenges. Designed to provide clarity, inspiration, and practical strategies to further enhance your progress.
This supportive community will be your safe space to share your experiences, gain insights, and receive encouragement along the way. Forge meaningful connections, celebrate your wins, and find inspiration in the collective wisdom of our community members.
Experience the difference with our program's ongoing support and lifetime access.
My commitment to your success extends beyond the program's content duration, ensuring you have the resources and support to sustain your growth.
Definitely the best investment anyone can do for themselves. The amazing transformation you will experience in just 3 months is astounding! Worth every cent and then some!!"
–
Lisbey Vega
I took embracing integrity with Danielle. I started out just doing the regular and upgraded to the VIP. That was the best thing I ever did for myself. I was the one that she mentioned ended a relationship and moved, all within one week. Prior to this I was an emotional wreck and probably wouldn't say shit even if my mouth was full of it. She helped me find my inner strength and to see how amazingly powerful I was. I stepped up to the plate and embraced my truth. Which lead me to discovering my gifts. Soon I will be leaving my day job. If your even considering taking this course, your meant to do it. No one is accidentally in Danielle's world, if you made it this far there is a reason. You owe it to yourself to take the leap. I did, I leaped off a cliff without a frickin parachute or safety net. As soon as I did the universe had my back.
-Heather Middler
Danielle has an amazing talent! She can get a complete sense of you and any issues you may be struggling with. She gives great advice on what to work on and how not to let these issues consume you much. She's also hilarious!
-SARAH HUNTER
What we accomplished with just two sessions would have probably taken me 6 months with someone else and 12 months+ to achieve on my own.
You helped me connect to myself on a deeper spiritual level, and I didn't even know I was looking for that.
I reached a point where I felt stuck, until I found you. Despite my initial skepticism, I was drawn to your genuine desire to help people. Taking that leap and working with you was a transformative experience. Connecting with my inner child and addressing my trauma in a safe environment opened up new possibilities.
-RON LOTTI
I have a hard time even wrapping my head around just how far I've come on my journey with Danielle. Embracing Integrity has been a life-changing experience for me, and the funny thing was when I signed up I had no real idea why or what it was. I just knew I needed to be part of it. When your soul and spirit guides you that strongly to a program well you can't argue with that caliber of referral can you! I have been part of other mastermind groups and other programs but I never felt as challenged (in the best way), supported, and guided to create the changes in my life that were in my highest good. When I started Embracing Integrity I had come a long way on my own journey but hadn't figured out how to love myself. Who I really was. Who I wanted to be. Danielle is not afraid to challenge you and be real and bust through the shit that is holding you back. I did the VIP version and I can't recommend it highly enough. I wish it never had to end. Thank you, Danielle! Love you so much! Cue my tears.
-Christa Potter
I am 48 years old and have been on the journey to find my purpose despite my success. I made a list of everything I've tried totaling about 75K (USD) for rehab, therapy, courses, retreats & programs. She got into my core and tore down those walls; no one has ever done that. Everything else I did only uncovered surface layers – she went so deep she brought a voice to parts of me – it's what I prayed for.
Danielle has helped me open my eyes to so much. She has taught me so much about self love. She is amazing at what she does! She is real, raw and honest. If you're drawn to her find a way to work with her. You won't be sorry!
Danielle was the perfect push I needed to start working on myself and digging deep into the unknown. It's been a few weeks since I finished it and I'm now seeing how much of a positive impact its made on my journey. Danielle, I appreciate everything that you've done for me, opening up my eyes and I admire the work you do helping other women to empower themselves. Thank you!!!
I have always loved you girl, but with yesterdays reading you blew my mind away, literally 😀 Feels so good again! Thank you for that!
Danielle Aime.....words seem so tiny so, I am also setting the intention that you feel this in your heart when you read it. I am so absolutely thankful for you and whatever beautiful weird twist of fate it was that brought me in your orbit with all these absolutely stunning people. I have been feeling myself shift and going through spiritual growth pains. After last week's healing, I feel so much more balanced.
This woman is amazing and will change your life! I've had a card spread, channelled messages and done Danielle's Uniqucorn course. Uniqucorn was an amazing investment, I gained so much more self confidence and self love and I have made the most amazing circle of friends, together we help each other grow!
Is Authentic Evolution for you?
This is perfect for you if:
Here's what happens when you buy
You will setup your login to get access to the portal to begin your journey towards personal growth and fulfillment.
After your purchase, you'll receive a confirmation email with important details and instructions to access the program if you hadn't yet.
Once you've received the email, you'll gain immediate access to bonuses. This round is BETA so we will be building out core content as we go.
Meet Your authenticity coach
I'm not your run-of-the-mill psychic with crystal balls and touchy-feely predictions. That's not my style. What really drives me is my passion to awaken people to their TRUE SELF, beyond all the labels and flashy promises of the future. It's a depth that flows from the core of my being.
I'm here to break the mold, especially in an industry filled with fluff and empty promises. I aim to help high-achievers like you cut through the BS and discover your genuine life's purpose. And trust me, it's not just about chasing external success.
I'm fed up with the fake stuff that's peddled in the self-development world, that doesn't teach sustainable humaning for those on a spiritual path.
Instead, I'm all about challenging beliefs and calling out the misleading practices, all in the name of empowering your personal growth. I'm here to serve you the unvarnished, intuitive truth, without any sugar-coating or BS.
So, if you're ready to get real with yourself and make genuine progress, let's dive into this journey together. I've got your back.
Together, we'll unveil your authentic purpose and craft a life that's truly YOURS.
Additional background:
My own personal healing journey began in the summer of 2004 when I began pushing past what I believed needed to be life. I've been in the industry since 2017, when I felt called to share my gifts and insights with others.
I still take a practical approach and respect traditional forms of self-help, and I read and learn to have an understanding of psychology, EFT, somatic healing, and more. But I don't believe in one way to heal and grow other than trusting a supreme power that lies within us, as it is us. I don't teach a religion or a follow-me method.
My work is about helping you to connect with your inner wisdom and intuition, so that you can make choices that are aligned with your authentic purpose. I'm here to support you on your journey, and to help you to create a life that you truly love
You've got questions? I have answers!
Don't see your question in the FAQ's?
I love connecting with you and answering your burning questions about Authentic Evolution. You can email us directly at hello@danielleaime.com to get in touch and we'll return the favor within 48 business hours.