Spiritual Alignment Healing
This intensive is for the person who wants to rip off the bandaid and get down to business.
Roll up your sleeves because this isn't for the faint of heart or someone who requires hand-holding to get stuff done. This is for someone already accomplished who wants to leap into the next up-level in their life and is ready to get uncomfortable to do it.
Finding self-love, uncovering your raw truth, and discovering what real, personal freedom looks like. A time of growth, healing, and soul expansion with me right by your side. Through the experience of owning, uncovering and accepting your truth, your soul's unveiling will emerge.  
Coming into this intensive, you will already know the outcome you desire, and by the end of it, I will help you hone it and understand what you need to do to achieve it.
In this intensive, you will gain complete access to my gifts in mediumship, channeling, and Spirit guidance. You will be held in a container of healing and growth.
But make no mistake, by working with me, you will also be called to task and held accountable to your life. I provide loving guidance with a side of blunt honesty to get you to see what I already know.
My energetic presence and practical guidance provided through 1:1 intensive work will lift you into your extraordinary in a fully supported way.
"Trying to find the words for her programs, is difficult because they are just so amazing. What I can say is that she helps you reconnect with yourself in amazing ways, it is truly life-changing. If you're ready for change, she will assist you so beautifully and authentically.  Danielle is an authentic, supportive, caring advisor that can help get you where you're wanting to go and where you're meant to go."
– KATHY AGUAYO
You are tired of guessing, wasting time, and just doing stuff that keeps you in the same place day-in-day-out.
You want to learn tools that work best FOR YOU and your personality & circumstances - as you know one size does not fit all.
You are willing to develop and harness a new mindset to bring you into a new infinite paradigm of receiving.
You are ready to rediscover your worth and break free from the shackles of expectation so you can charge ahead in your life in the 'don't fuck with me' way you've been suppressing.
You are willing to step out from the box you've been living life in of this controlled conformed life that keeps to trapped into believing it can't change.
You know there's no easy button to coming into yourself, and no one can "fix you" [you can lead a horse to water, but you can't make them drink].
You know it's time to allow yourself the full journey of self-discovery....the good, the bad, the ugly, the slow baby steps, and the giant leaps. It's ALL a part of the human experience for spiritual beings who are being called to bring forth a new paradigm of being.
Sounds Like YOu? Keep reading.
"First of all, you can't help but fall in love with Danielle's personality. She is kind and compassionate, blunt and REAL with you… and so.damn.funny. I want to talk to her every day! Her guidance has been spot on… inspirational and realistic. Mostly though, her ability to get you to see things for yourself, begin to un-layer and understand yourself, dig deeper into yourself…. is such a huge gift."
– ASHLEY DAWSON
I combine mind, and soul practices to help you uncover and align with your personality, your creativity, your compassion, your drive, your ability to shift your internal spirit-self while also honoring the past wounds of your human experience and working through them. 
MIND
Release what's blocking you. It's time to let go of debilitating past experiences and limiting beliefs. I help you identify the root cause of your blocks and how deep your issues go so you can begin moving forward and leave the past where it belongs.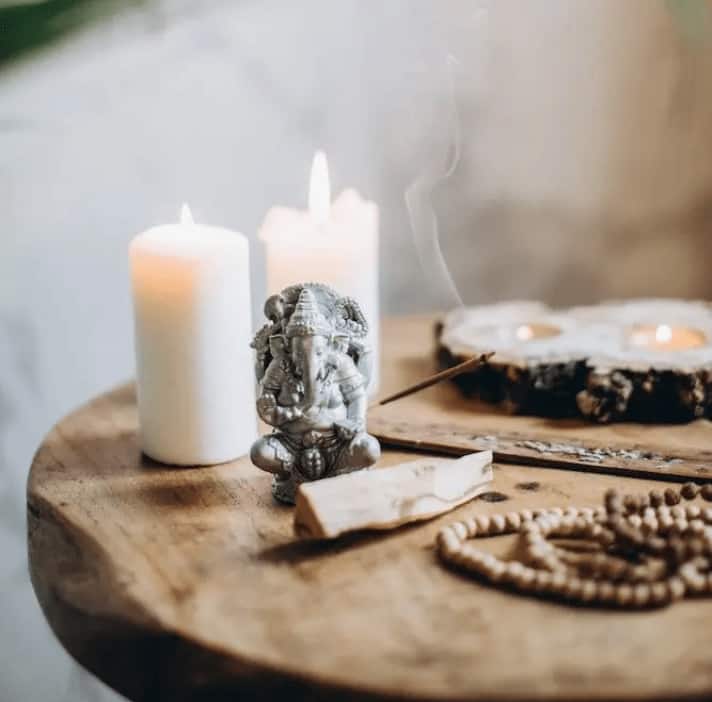 SOUL
You will develop a strong, clear, confident mental state that will allow you the ability to intuitively receive the guidance that then integrates spiritual self with your human self, opening you up for more contentment and getting more of what you desire.
Step out from the box you've been living life in. You're hearing/seeing me now because you are ready to break free from 'normal' and embrace extraordinary.
"Danielle has a different perspective because she is the real deal, honest, and gives it to you straight (no BS or fluff from her). She has helped me identify my limiting beliefs and move past them. She has opened my eyes to what's been holding me back and has taught me so much about self-love."
– JERI HARTLEY
I'm the real–talk version of what you've been told to avoid for your entire life. And you're the conformed and conditioned version of your deepest truths and desires. Together, we'll be the medicine your soul needs to get you back to yourself and out of the shackles that bind you from a life of real joy.  
Let me tell you what it was like for me...
I was suffering from past trauma and largely unhappy in my life, however, I had this tiny little particle inside me that knew I was meant for more. [my driving force]

I was at a crossroads in my life. I realized how much I did not carry a growth mindset. I realized how much my low sense of self affected this business and every type of business I had ever had. [had to take accountabilty y'all]
I literally tried every damn thing I could think of.
I spent a fortune in counseling to release my past and my shitty mindset.
I flew to Peru to work with spiritual guides through Ayahuasca.
I paid for coach after coach, course after course just to follow someone else's cookie-cutter model and squeeze myself and life into a mold that I didn't fit into.
One day, in a particularly dark moment, I decided to kick normal to the curb and start being beautifully abnormal ME.

For the first time, I started listening to my intuition to embrace self-acceptance. I began to listen to myself – even when what I heard didn't really didn't seem to make any "normal" sense.
You aren't mediocre. You are awesome and limitless.

I want to be the mirror that shows you how extraordinary you are.
"I have gone from being a dedicated people-pleaser to finally living for myself. From being constantly afraid of being seen to standing confidently in my own light. From obsessing over other people's opinions of me to being unapologetically myself. From hating who I was to loving myself, quirks and all. While working with Danielle I have become stronger, confident, comfortable, and proud of who I am. I have accepted myself and learned to love things about myself that I never thought I would."
– NIKKI M.
I talk to your soul, your subconscious mind, channel angels, guides, archangels, ascended masters, and basically anything of the light if it has high vibrational energy I can transmute & translate it.
I trance channel (my voice changes), move energy, open, release, tap into the inner child, akashic records, and whatever else makes up the parts of the human/soul of YOU!
– Set up an allowance to receive
– Learn how to get comfortable during painful times
– Find personal freedom from whatever is holding you back
– Get that extra push and support to move you forward
"Danielle is one of the most intuitive people I know. Her generosity of heart and spirit is absolutely incredible. She knows the exact words I need to hear and tells me exactly what my soul is craving. She truly helps you live boldly and fearlessly. I haven't met anyone else like her and I'm grateful to have her in my support team both personally and professionally."
– LINDSEY ARDMORE
90 minutes To gain the tools to step into the power you only dreamed of having and experience life differently through a new lens.
"Danielle is a soul healer. She is incredible at what she does. She has helped me realize how to use my weakness as my strength in a way I never thought possible. She can sense things within you that you possibly never could, and lead you in the direction you need to go. I'm so grateful for her help and guidance in one of the most difficult times of my life."
– KHALOOD SULTANA
90 minute Intensive Healing A lot can happen in 1 hour! My strongest intuitive gift is the ability to pinpoint and find your hidden block, deep subconscious thoughts and dig up old paradigms still swirling around in your current reality. I give you TOOLS that you takeaway and that last a lifetime. I want you to become your own coach for your own life. 
30 days of Voice & Text Support via VOXER  where we can connect daily [M-F] so that you always feel supported, knowing someone is there on your side, high-fiving moments we need to celebrate, and sending virtual hugs and words of encouragement on your down days.
Tools & Resources  I want you to leave full. While we work together you create a file cabinet (or backpack) of tools that will last you a lifetime. Calming overwhelm, anxiety, tapping to release stagnancy, deep cosmic channeled journey, and more importantly so many tools to increase self-love & acceptance as you change your perspective through deep mindset work. 
Spirituality Practices, Journaling, Mediations & Channeling Tapping into your next level of life will require a paradigm shift (aka you can't be who you've always been to get to the next level), and I got your back, my friend. I teach tools and sustainable solutions rather than just creating a pool of codependency. I want to help you to be able to coach yourself in life – to find the light in all darkness. To have a beautiful harmonic balance of the masculine & feminine.
"You don't go through a childhood like I did and not have walls built. Danielle got in there and tore down those walls. Nobody has ever done that for me before. She understood to the T where I came from, where I was, what I needed, what I needed to hear, and what I needed to feel about myself."
– LISA SCHOOLEY