3 Steps to Increase Your Emotional Intelligence
The term "emotional intelligence" has been around for a few decades, but only recently has it become a popular topic of discussion. Daniel Goleman wrote the book "Emotional Intelligence," which brought the concept into the mainstream. Ever since then, researchers have been exploring the various ways that emotional intelligence affects our lives.
So what is emotional intelligence, exactly? It's the ability to perceive, understand, and manage emotions. Emotional intelligence includes self-awareness, empathy, self-regulation, and motivation.
Emotional intelligence (EI) is the capacity to be aware of and manage one's own emotions and the emotions of others. It is sometimes referred to as "emotional quotient" or "EQ." EI is a stronger predictor of success than IQ.
Managing emotions is essential not only in one's own life but also in the workplace. To be successful, it is necessary to understand and keep in mind the emotional states of those around you. For example, if you know someone is feeling overwhelmed or stressed, you can adjust your behavior accordingly.
One of the key findings in research on emotional intelligence is that it's linked with success in all areas of life. Emotionally intelligent people tend to be better leaders, have stronger relationships, and be more successful in their careers.
To be successful in any field, it's essential to have high emotional intelligence. Emotional intelligence (EI) is the capacity to be aware of and manage your own emotions and the emotions of others. Those who possess a high level of EI are typically able to navigate through life's challenges with relative ease, and they often enjoy better relationships. While emotional intelligence cannot be taught in a day, you can take three simple steps to increase your emotional intelligence today.
So, what are these three steps?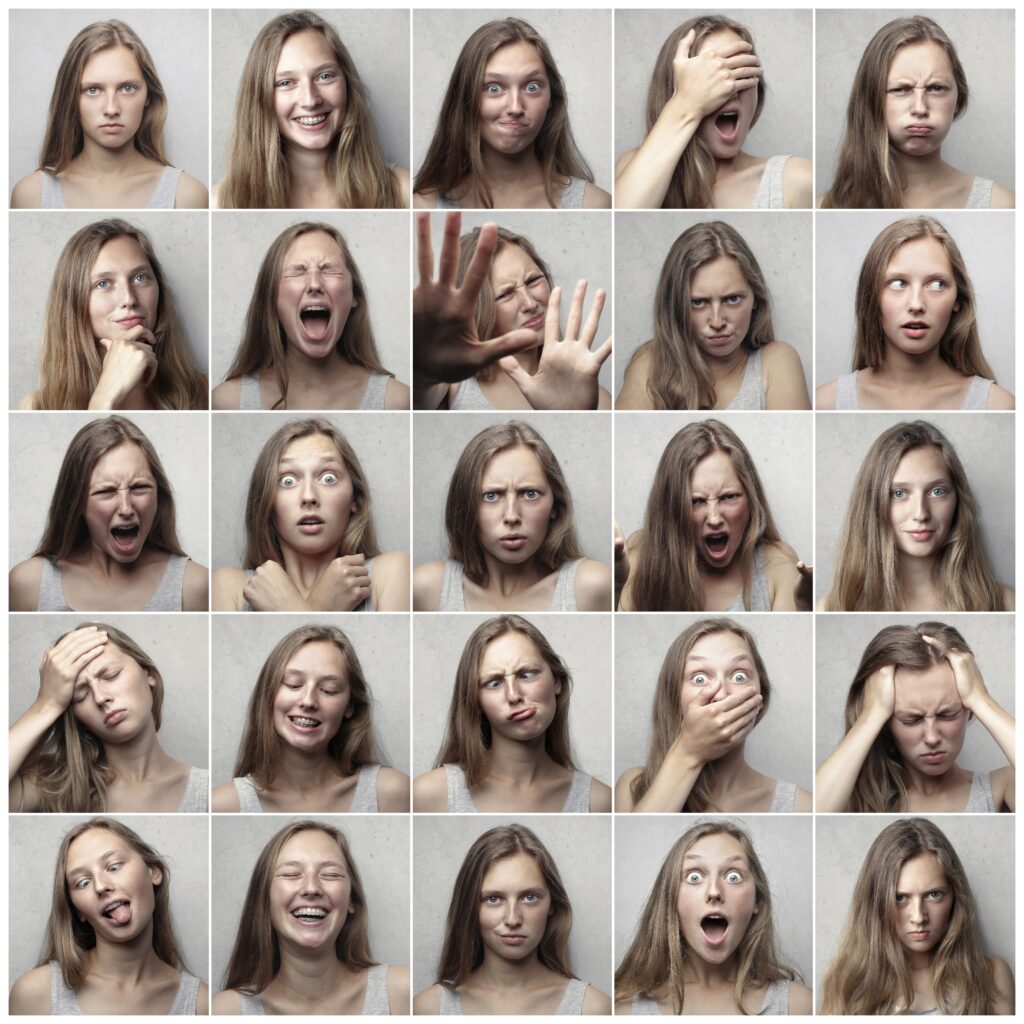 1. Understand your emotions and how they affect your thoughts and actions
The way we experience emotions can have a significant impact on both our thoughts and actions. For example, if we share a lot of anger, it can lead to us becoming more aggressive or impulsive. Alternatively, experiencing a lot of sadness can make us more withdrawn or pessimistic.
Understanding our emotions and how they affect us is important, as this can help us manage our thoughts and behavior more effectively. For example, if we know that we become more aggressive when we're angry, we can take steps to avoid situations that might cause us to become angry. Or if we see that we become more pessimistic when we're sad, we can make an effort to focus on the positive aspects of life.
We can work to understand our emotions better in several ways. One approach is to keep a journal to track how we feel throughout the day. This can help us to see patterns in our emotions and identify any triggers that might be causing them. Another approach is to talk to a therapist, who can help us to explore our feelings in more depth and work out how to manage them better.
2. Learn how to manage your emotions in a healthy way
When we feel strong emotions such as sadness, anger, or happiness, we must manage them healthily. If we do not control our emotions properly, they can sometimes lead to unhealthy behaviors. For example, if we feel sad, we might cry or overeat. If we are feeling angry, we might yell or hit someone. If we are feeling happy, we might become overly excited or giddy.
There are many different ways to manage our emotions healthily. One way is to express our feelings safely and healthily. This could mean talking to a friend or family member about how we feel, writing in a journal, or doing artwork expressing our feelings. Another way to manage our emotions is by taking care of ourselves physically. This could mean getting enough sleep, eating healthy foods, and exercising. Finally, it is essential to find healthy ways to cope with stress. This could mean deep breathing exercises, meditation, or yoga.
3. Use emotional intelligence to better understand others and build stronger relationships
Emotional intelligence can help you better understand others, build stronger relationships, and resolve conflicts. Here are some tips to help you use emotional intelligence to your advantage:
1. Be aware of your own emotions.
If you can't understand how you're feeling, it won't be easy to know how others think. So pay attention to your body language and words when describing your feelings.
2. Take the time to listen.
When someone is talking, please try to listen to what they're saying. Don't just wait for your turn to speak. Instead, listen for the underlying emotions behind their words.
3. Respond respectfully.
When you respond to someone, ensure your tone and words are respectful. Don't dismiss their feelings or attack them verbally. Responding negatively will only create more tension and conflict.
4. Be patient.
It may take time for someone to open up about their feelings. Don't pressure them into talking before they're ready. Just be there for them and let them know you're available when they are prepared to speak.
5. Become more self-aware.
This means taking time to notice how you feel physically and emotionally and acknowledging your thoughts and feelings without judgment. It can also be helpful to practice mindfulness, which involves being present at the moment and focusing on your current experience.
6. Learn about different emotions.
This includes understanding the different meanings that different emotions have for each person. For example, happiness might mean something different for someone who just lost a loved one than it does for someone who just won the lottery.
7. Develop empathy.
This means putting yourself in someone else's shoes and understanding their perspective. When you can empathize with others, it can help build better relationships both at work and at home.5.
The ability to manage our emotions and understand the feelings of others is one of the most important skills we can possess in life.
Emotional intelligence has been shown to improve relationships, lead to tremendous success in work and personal life, and even boost our overall well-being. To improve your emotional intelligence, begin by learning more about your emotions and how they affect your thoughts and actions. Then, once you better understand yourself, start working on healthily managing your feelings. And finally, use what you've learned about emotional intelligence to build stronger relationships with those around you. What are some ways that you can put these tips into practice?